Davao tasted and celebrated financial freedom in a fresh way last month as the "#LiveFreePH Freedom Tour" made a stop in the city to continue its financial freedom rally.
From January 24 to 30, Davaoenos were treated to educational booths, exciting promos, and a free concert featuring Sun Life father-son ambassadors Piolo and Inigo Pascual.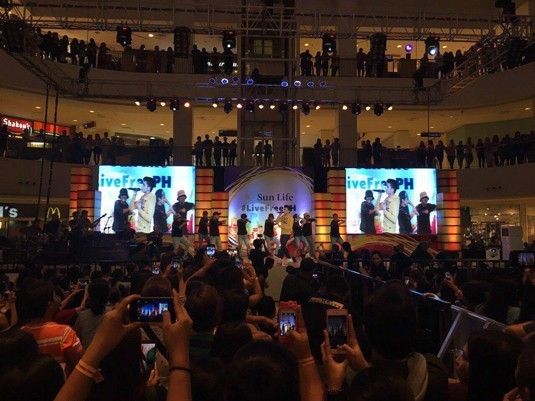 Beginning the journey
A string of activities guided participants to begin their own #LiveFreePH journey. In a bold move, they declared their vision of financial freedom with the "Live Free Freedom Wall." Then they looked at their current situation, shared their outlook about the future, and pledged support to a community in need through BLISS or "Brighter Life Index: Social Sentiment." And by joining the "Sun CeleBright" promo, they won free trips to their chosen destinations!
But what made the #LiveFreePH Tour brighter were the Sun Life advisors ready to help those who want to jumpstart their financial freedom journey. Some were so inspired that they chose to become financial advisors themselves.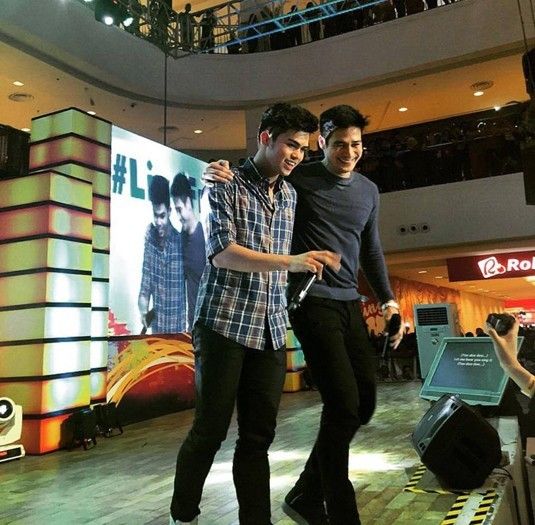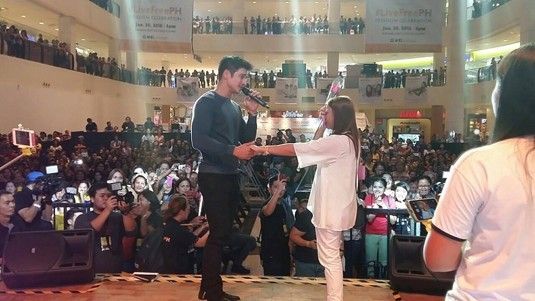 Pursuing the mission
In front of a jubilant and captivated crowd, the "Freedom Celebration" concert headlined by Piolo and Inigo amplified the mission of financial independence for everyone. Aside from belting his signature hits, Piolo serenaded the winners of the hugely popular "Selfie with Papa P" – where longtime fans get to meet their idol and take home a photo souvenir. Inigo also showed off his dance moves and energized the night with today's popular hits.
"We want Filipinos to believe that a brighter future is possible. We want them to be inspired to take on their own path towards financial freedom. And that they can start this meaningful journey with the help of our financial advisors," said Sun Life Chief Marketing Officer Mylene Lopa. The #LiveFreePH Freedom Tour kicked off last year with stops in Pampanga and Iloilo.
About Sun Life Financial
Sun Life Philippines is a member of the Sun Life Financial group of companies, a leading international financial services organization providing a diverse range of protection and wealth products and services to individuals and corporate customers. Sun Life Financial and its partners have operations in a number of markets worldwide, including Canada, the United States, the United Kingdom, Ireland, Hong Kong, the Philippines, Japan, Indonesia, India, China, Australia, Singapore, Vietnam, Malaysia and Bermuda. As of September 30, 2015, the Sun Life Financial group of companies had total assets under management of $846 billion. For more information please visit www.sunlife.com.
Sun Life Financial Inc. trades on the Toronto (TSX), New York (NYSE) and Philippine (PSE) stock exchanges under the ticker symbol SLF.